Welcome to join Healing meetings!
Time: Wednesdays 19.00
Place: The Meeting Place
Hjällbogärdet 1

We see Jesus heal people regularly, both in our sunday services and in our other meetings.
For God, nothing is impossible!
He loves to meet with us and touch our lives in ways only he can do.

If you want to listen to some stories about what Jesus have done in peoples lives - click here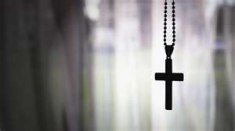 I believe in a God , who is holy and warm, who gives strength and meaning to life
A God who heals, who makes broken whole again, who strenghtens and gives us identity
I believe in a God who cries with me, when life is all in tears,
A comforting God, who stays with me through it all.
I believe in a God who lives inside of me and who lives in the world around,
A joyful God who laughs with me, who lives with me eternally when this life on earth is done
OBS! Because of restrictions considering Corona virus, we ask anyone who have a cold or other symptoms to stay home.

- Wednesday 17.45-18.45 Outreach at Rymdtorget. 19.00 Prayer at the church

- Thursday 17.30 Women´s fellowship and different crafts: Sewing, crochet etc... tea, coffee, prayer & sharing from the bible

- Saturday 13.00-15.00
Outreach at Angered centrum.

- Sunday 11.00 Sunday service